Can I Play Lost Ark on Russian Server?
Lost Ark
Date: Jul/01/21 16:14:44
Views: 1067
Want to try the Russian Lost Ark now? In this guide, we will show how to register, download, and play Lost Ark on the Russian server for free. Here are the steps:

Step 1 – How to register an account?

First we're going to see how to create a free Lost Ark account on the Russian server:

1). We go to the following link la.mail.ru and translate the page into Italian (right click on the page "translate to Italian"). Use the Chrome browser because the others sometimes have problems loading the page.

2). Then click on "sign in or register" at the top right.

3). Unless you already have a Mail.ru account for other games of the publisher click on the button at the bottom registration.

4). Now it's a matter of filling out the various fields as you would for any other account.

5). Fill in everything and register your mail.ru, once you give it a send it will ask you for your phone number. You can use it without any problem as you only need it once for registration. Remember to put Italy prefix +39.

6). NB: I recommend you to write down the data of the mail as you may need it for future games!

Step 2 – How to download Lost Ark Online?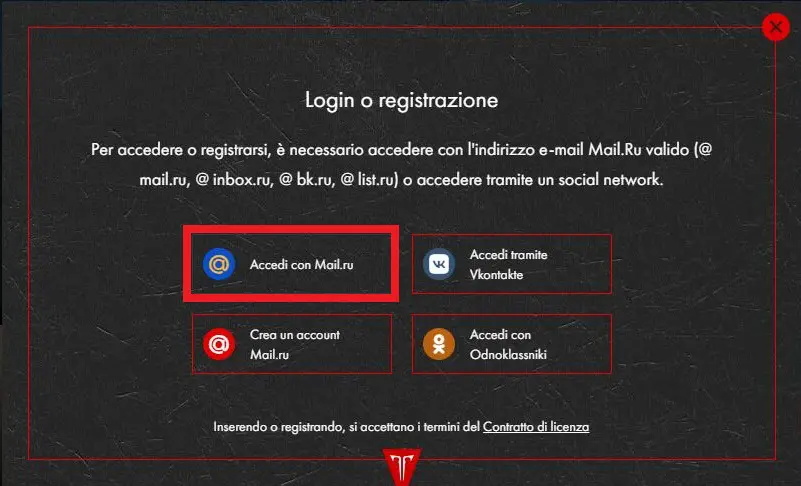 1). To download Lost Ark, go back to la.mail.ru.

2). Click on the "Download Game" button in the upper right corner.

3). Install it and you will find the "Game Center" client used for all games published by Mail.ru on your desktop.

4). Login at the top right corner of the screen.

5). The client and the game will all be in Russian but don't worry you can change the language with the English patch of Lost Ark.

Step 3 – Download English patch of Lost Ark

In the meantime we proceed to download the English patch for Lost Ark Online, and follow these steps to install the patch:

1). Download the patch at https://lostarkdatabase.com/public/LaoTranslation.zip.

2). Extract the contents of the folder where you prefer.

3). Make sure that the client has finished downloading the entire game.

4). Start "LaoTranslation.exe" as administrator (right click "run as administrator").

5). Click on "Find Game" and it should find the folder by itself, if not click on "Browse" and manually select the game folder.

6). Click on "Translate Game Center". Make sure the game center is closed!

7). To apply the patch click on the top "English" button, once it turns green you're ready to go!

Step 4 – VPN

At this point to continue you will need a VPN as the game is not available in our region and however being located on Russian servers is advisable to use it to get a better ping.

If you do not know how to do follow my guide on how to install and use ExitLag VPN.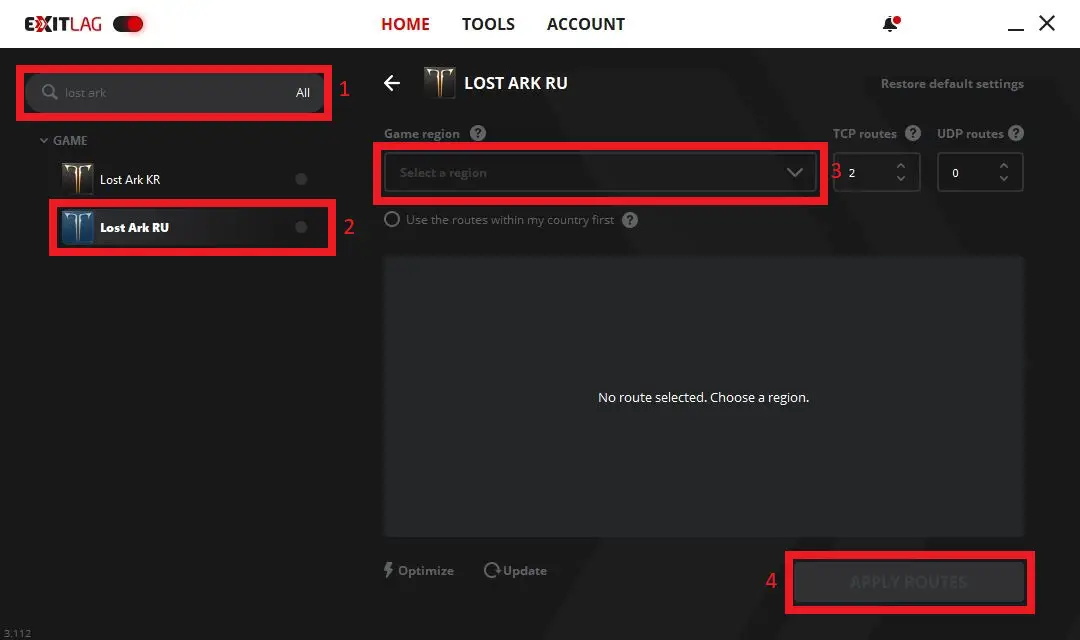 1). To visit exitlag.com, register and download.

2). Once you have installed the ExitLag client log in with your account.

3). On your home page type Lost Ark in the "Search" window at the top left and click on "Lost Ark RU".

4). Choose Moscow and apply the routes. Make sure to click APPLY ROUTES for both.

5). Once the red dots for both Lost Ark RU and GameCenter are on, the VPN should be running for those two applications. It's that simple, you are ready to play.

Are you ready to play Lost Ark on Russian Server? Join now! Also, for more information about Lost Ark, please follow our news page, or you can buy lost ark gold through us, while enjoy preferential prices, fast and safe service!