Lost Ark on Steam surpasses 800K concurrent users
Lost Ark
Date: Jun/07/22 10:52:42
Views: 739
A few days ago, South Korea's Smilegate RPG said that its Steam version of Lost Ark has exceeded 800,000 concurrent users after a large-scale update including the core content Raids of Legion Commander.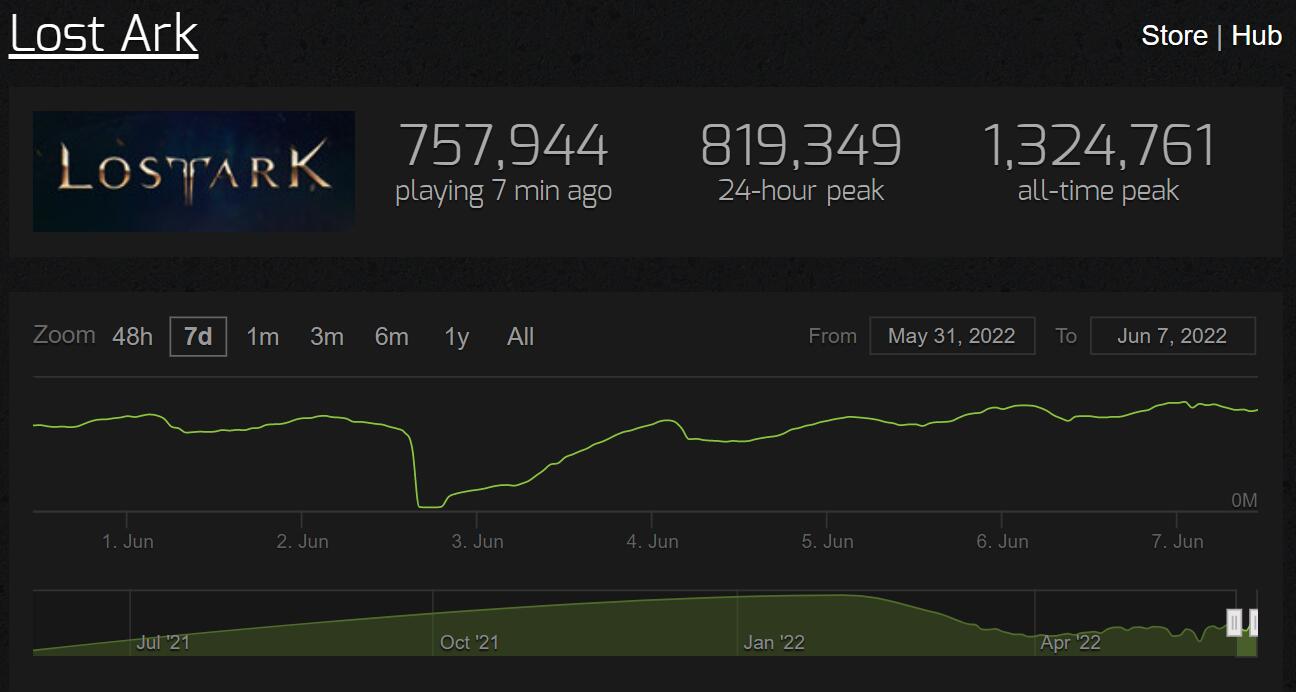 The Steam version of Lost Ark updated the first legion commander Raids Vartan on May 19, and launched a new occupation Destroyer and a variety of guild-related content. Among them, Vartan, as the first legion commander Raids of Lost Ark, is the ultimate core content that leads the popular myth of Lost Ark in Korea.

And Vartan has also won a lot of praise in Western Europe. Through platforms such as the Lost Ark official forum and YouTube, players said, I understand why the Legion Commander and Lost Ark will be successful in South Korea, You can get unprecedented joy when you pass the customs, Start looking forward to the next one. A Raids of the Legion Commander, etc., has given a lot of praise.

These reactions can also be confirmed by game indicators. The highest number of simultaneous online users of the Steam version of Lost Ark started from the first update in early April and continued to rise, reaching 800,000 by May 31. At present, although Lost Ark has been on Steam for more than three months, it still ranks in the top three of the Steam's popular game list and the first in the RPG category.

In addition, starting from the Vartan in the Hanbok Lost Ark, every time a new Raids of the army commander is launched, the indicators will leap forward, and the Western European circle is also expected to continue to rise in indicators.

In this regard, the CEO of Smilegate RPG said that the Lost Ark core ultimate content Raids of Legion Commander, which is fun and complete at the same time, has gained a lot of popularity in Western Europe. This proves that as long as you work hard to develop a fun game, you can be loved by players anywhere in the world. He also said that the company will also prepare continuous updates in the future to make it the No.1 MMORPG in the world and work hard to bring happiness to players for a long time.