Lost Ark: Release Date, Platforms, Specs, Regions, and more
Lost Ark
Date: Jan/08/22 10:04:53
Views: 777
Looking to join the Lost Ark? We've got all the details you need to get into Amazon's new MMORPG game, including release date, platforms, specs, regions, languages, and more.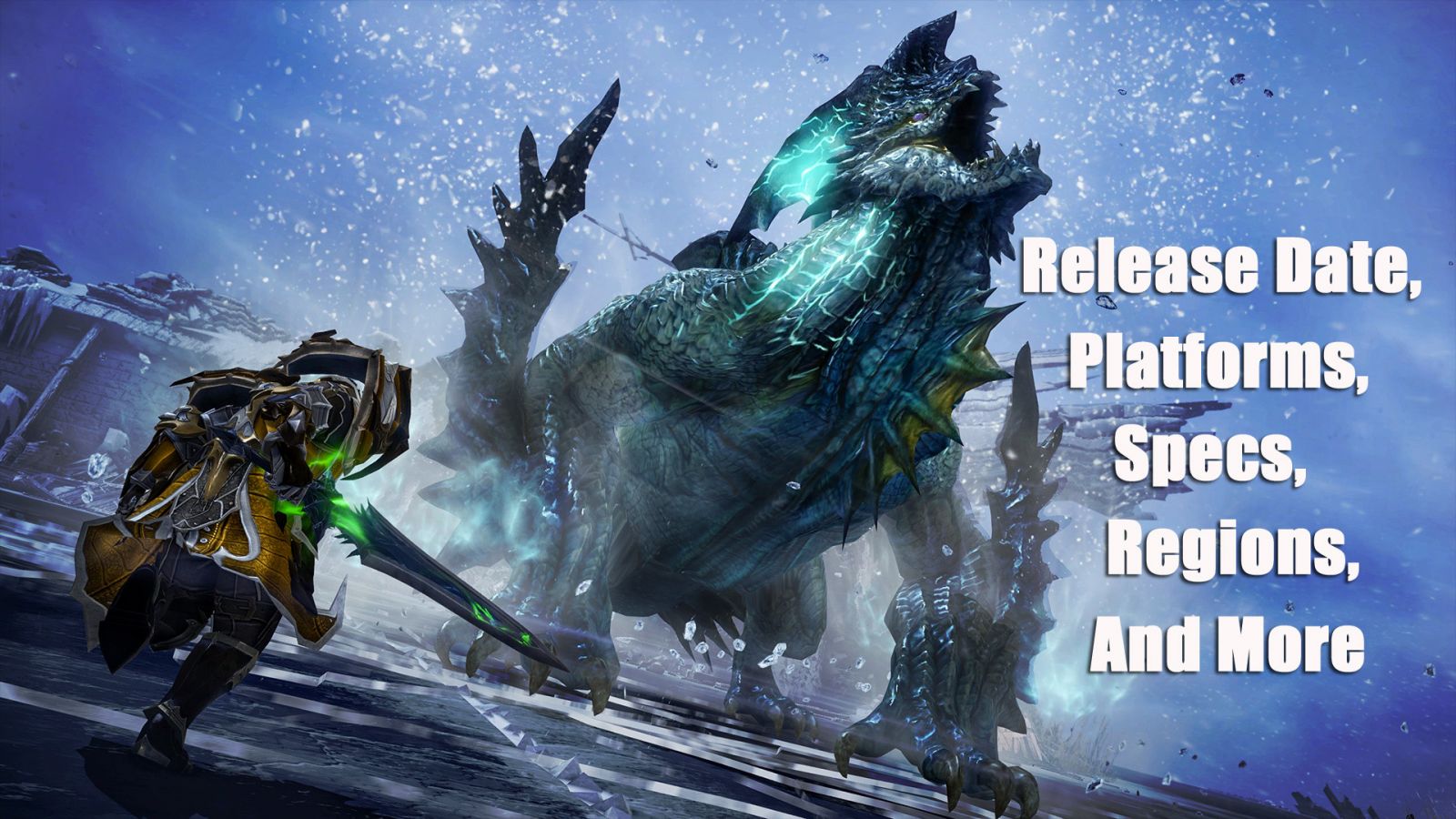 When is the Lost Ark release date?

There is not long to wait – the Lost Ark release date will take place on Friday, 11th February 2022, in North America, Western Europe, Latin America, and Oceania, so there are only a few weeks left to go.

What platforms can you get Lost Ark on?

Lost Ark will only appear on PC for the time being, even in the West. Unlike the Korean or Russian versions, each has its launcher, and Lost Ark will appear exclusively on Steam in Europe and America.

Is Lost Ark free?

Yes, Lost Ark is a free-to-play game, which means you should be able to download it on Steam from 11th February and start playing without having to spend a penny.

There will be optional microtransactions and paid-for DLC packs in Lost Ark, though, which players can choose to buy if they want to get a bit more out of the game.

These optional extras range from a Founder's Pack (£13.20 on Steam) to a very striking Platinum Edition (£87.99 from Amazon). But to be clear, you don't have to pay anything to get the base game!

How do I download/get the game?

You can download the game on Steam once it launches. Once you've downloaded the game directly from Steam, you will see it in your Steam Library.

Are there microtransactions in Lost Ark?

Yes, though Amazon has stated that they want to bring the game's microtransactions more in line with "western expectations" - hopefully eliminating pay-to-win purchases. However, the game has multiple currencies like lost ark gold, silver, etc. To enhance your adventure and compliment your gameplay, you can buy them.

What are the Recommended specs for Lost Ark?

• CPU: Intel Core i5 or AMD Ryzen 5
• GPU:
→ 1080p FHD: NVIDIA GeForce GTX 660, NVIDIA GeForce GTX 1050, or AMD Radeon RX560 2G.
→ 1440p QHD: NVIDIA GeForce RTX 2070 or AMD Radeon RX5700XT.
→ Ultra (4K, UHD): NVIDIA GeForce RTX 2080 or AMD Radeon RX 6800.
• Memory: 16GB RAM
• Disk: SSD, 50GB
• OS: Windows 10 64-bit, DirectX 9.0c

What are the Minimum specs for Lost Ark?

• CPU: Intel Core i3 or AMD Ryzen 3
• GPU: NVIDIA® GeForce® GTX 460 / AMD HD6850
• Memory: 8GB RAM
• Disk: 50GB
• OS: Windows 10 64-bit, DirectX 9.0c

What regions will Lost Ark be available in?

Lost Ark will be available in following North America, Europe, Latin America, and Oceania regions:

• Aland Islands (Finland)
• Albania
• Andorra
• Antigua and Barbuda
• Argentina
• Australia
• Austria
• Bahamas
• Barbados
• Belize
• Bolivia
• Bosnia and Herzegovina
• Brazil
• Bulgaria
• Canada
• Chile
• Colombia
• Costa Rica
• Croatia
• Cyprus
• Czech Republic
• Denmark
• Dominica
• The Dominican Republic
• Ecuador
• El Salvador
• Estonia
• Faroe Islands (Denmark)
• Finland
• France
• Germany
• Gibraltar (UK)
• Greece
• Grenada
• Guatemala
• Guernsey (UK)
• Guyana
• Haiti
• Holy See
• Honduras
• Hungary
• Iceland
• Ireland
• Isle of Man (UK)
• Italy
• Jamaica
• Jersey (UK)
• Kosovo
• Latvia
• Liechtenstein
• Lithuania
• Luxembourg
• Malta
• Mexico
• Monaco
• Montenegro
• New Zealand
• Nicaragua
• North Macedonia
• Norway
• Panama
• Paraguay
• Peru
• Poland
• Portugal
• Romania
• Saint Kitts and Nevis
• Saint Lucia
• Saint Vincent and the Grenadines
• San Marino
• Serbia
• Slovakia
• Slovenia
• Spain
• Suriname
• Svalbard & Jan Mayen (Norway)
• Sweden
• Switzerland
• Trinidad and Tobago
• Turkey
• United Kingdom
• United States
• Uruguay
• Venezuela

What languages will be supported when Lost Ark launches?

Lost Ark will be available in English, Spanish, French, and German at launch.

What did you think of this overview? Will you be participating in Lost Ark? Let us know in the comments below! Also, swing by lostarkgold.com for more Gaming and Technology news.