Top 20 best mmorpg games of 2022
Lost Ark
Date: Apr/26/22 14:35:58
Views: 302
Dozens of new MMORPGs come out every year, but 10-20 "mastodons" known to everyone invariably remain in the most popular ratings. We decided to find out why this is happening and compare the popularity of these games using Google services.
We have compared the most popular MMORPGs with those compared above. The results are pretty interesting. It turned out that Warframe ranked first in popularity, WOW ranked second, and Lineage 2, RAID: Shadow Legends, and Path of Exile shared third.
As it turned out, Warframe can be considered, if not the most popular, then one of the most popular MMORPGs around the World.
Of course, the game itself is difficult to attribute specifically to the mass multiplayer since the battles in Warframe are mainly cooperative, and mass character is achieved only through chat and space stations, which accumulate many players. However, anyone who has played Warframe will agree that the word "absolutely" does not come from the word "completely" in this game.
As a result, the following collection was created. It was based not only on the popularity of games but also on their relevance and frequency of updates. Also, due to numerous requests from our faithful commentators, we have added less popular but more classic must-have projects to the selection. The following section came up. Forward!
Relevant MMORPGs in 2022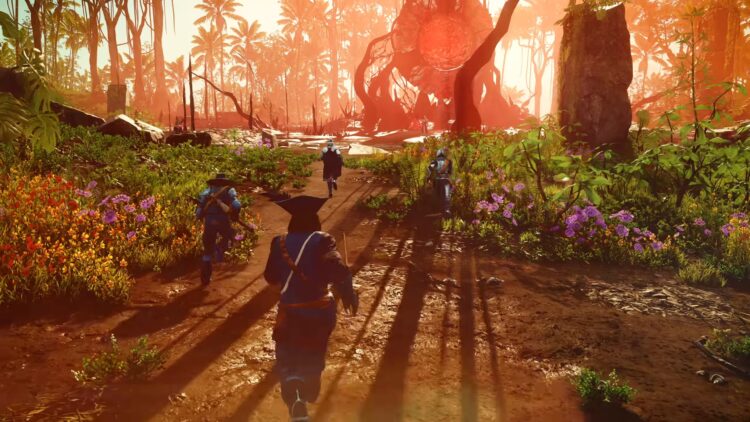 It is worth mentioning that not all of the games listed are strictly classic MMORPGs. Subgenres have blurred this concept for many years. Therefore, when compiling this collection, we understand that "MMORPG" is any game where players can interact with each other, communicate in a global chat, level up their hero/heroes and improve skills, get in battles with valuable artifacts and invent fancy builds.
New World
An ambitious game from Amazon, which was dubbed the "killer of all MMORPGs" even before its release. She was released on August 31, 2021. Interestingly, the first announcement took place back in 2016. Initially, it was planned to make an MMO Sandbox out of the game, but this idea was abandoned, and they came to a traditional MMORPG.
The player will have a large open world with colorful graphics, a NON-Target combat system with melee/firearms, and magic in New World. The game itself will be paid - buy and play. There are no items in the game store that affect the balance, which means that all players find themselves in plus or minus equal conditions at the start.
There is no traditional system of races, classes, and professions in the game. As in Albion, a character's class and work are determined only by his equipment and parameters. In this case, you can combine several types of weapons and skills at once, combining them into one character: a healer and an archer. The game has dynamic PVP, challenging dungeons, and good character customization. Has New World become the killer of all MMORPGs? No. But you can play.
Elder Scrolls Online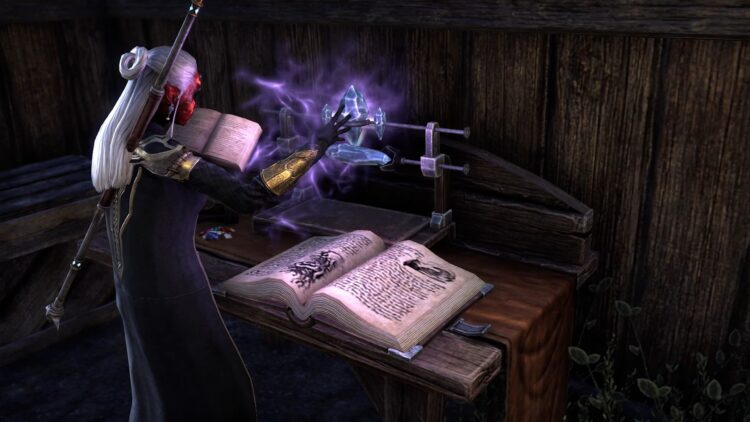 TESO is not a new game, but still popular. It is worth mentioning that it is paid and distributed according to the one-time purchase model. There's a lot here that will be familiar to fans of the Elder Scrolls series. The game has good character customization, a large open world of Tamriel, and a lot of leveling variability. The main disadvantage is the minimal attention to PVP.
The game is tied to the role-playing component. The player will have to explore locations, complete exciting tasks, and defeat unusual monsters. Also, in ESO, you can learn the craft of creating high-quality equipment. Well, or become a criminal, as in the same Skyrim. According to the developers, the number of registrations in TESO has exceeded 18 million.
Phantasy Star Online 2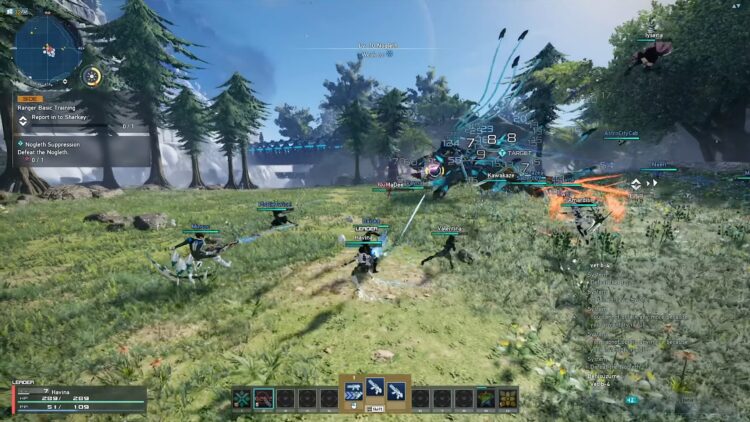 New acute MMORPG in anime style. Players have to explore a vast world, get food, and fight giant monsters. It features high-quality graphics but, at the same time, stringent system requirements - it is recommended to have an Intel Core i9 processor and 16 GB of RAM.
There are currently four races and six specializations in the game. The gameplay is an explosive mixture of Warframe, Diablo, and Monster Hunter World. Here you have tons of builds for all kinds of weapons, free hunting for monsters, battles with enormous bosses, and collecting loot with processing for resources. However, it is not so easy to understand the game yourself; therefore, it is recommended to read all the initial quests carefully. One problem: the Russian language of the player is not supported, so the younger generation of gamers will have a hard time.
Warframe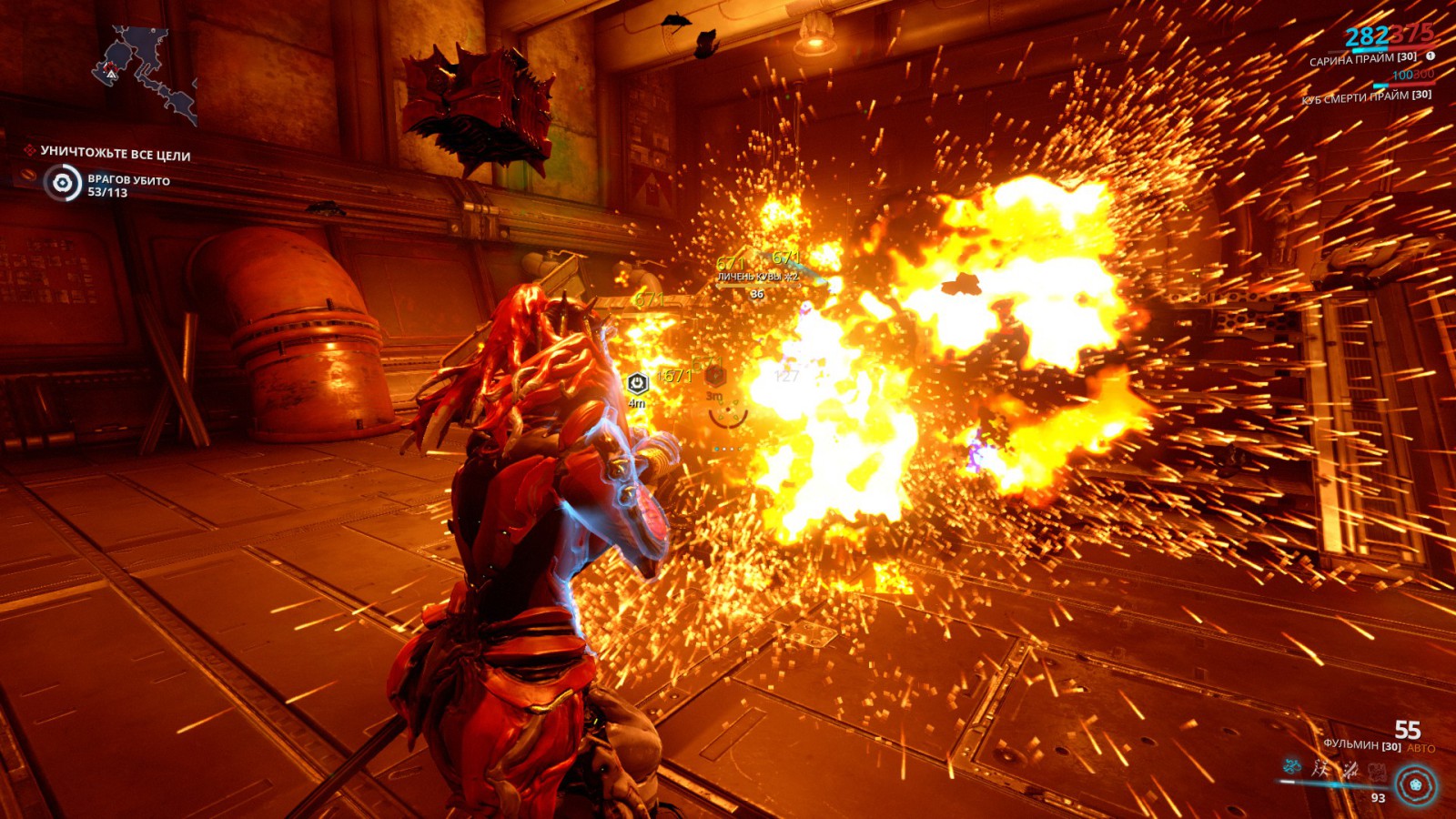 Many beginners are put off by the strange, at first glance, graphics in Warframe. What are the strange creatures in the screenshots? Are they heroes or ... who in general? It's simple: these are wireframes - living exoskeletons that enter into symbiosis with the operator (a humanoid character from the Tenno race). Each player can get any wireframes in the collection and freely switch between them.
Battles occur in the suitable format "4 players against endless waves of monsters." Weapons in the game the sea for every taste. Suppose you want a grenade launcher - for God's sake. A bow with detonating arrows is easy. Assault rifles / machine guns / PP - dozens of types. Except that there are no grenades. But the wireframes themselves can cause fire to rain, install turrets, become invisible, and much more.
According to the results of our comparisons, the game is one of the most popular in the World, so we strongly recommend that you take a closer look at it. The graphics here are specific, but you will get unimaginable positive emotions.
Crowfall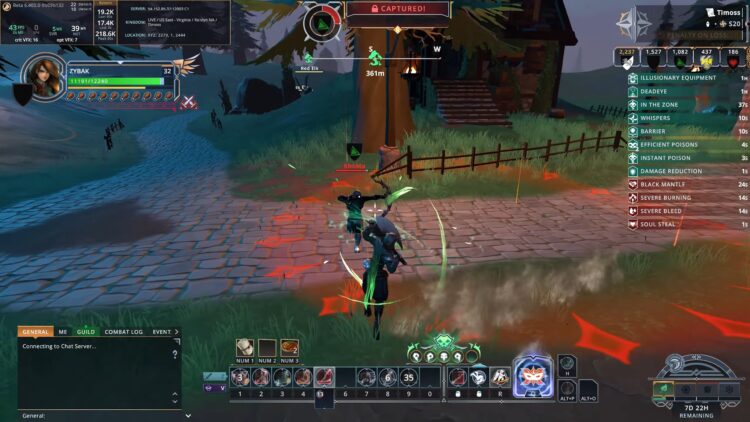 A rather unusual session MMORPG in which game worlds constantly appear and disappear, and players move between them in search of resources and fiercely fight each other. The game has 12 races with their passive bonuses, like in WOW, and 11 classes. You can be a centaur, or you can be an elf.
Interestingly, Crowfall has a building system. Players can build houses for themselves, build workshops, and craft various materials. The developers even promised the opportunity to make their castle and collect taxes from their lands. True, the game is paid. To play, you have to buy it.
Raid: Shadow Legends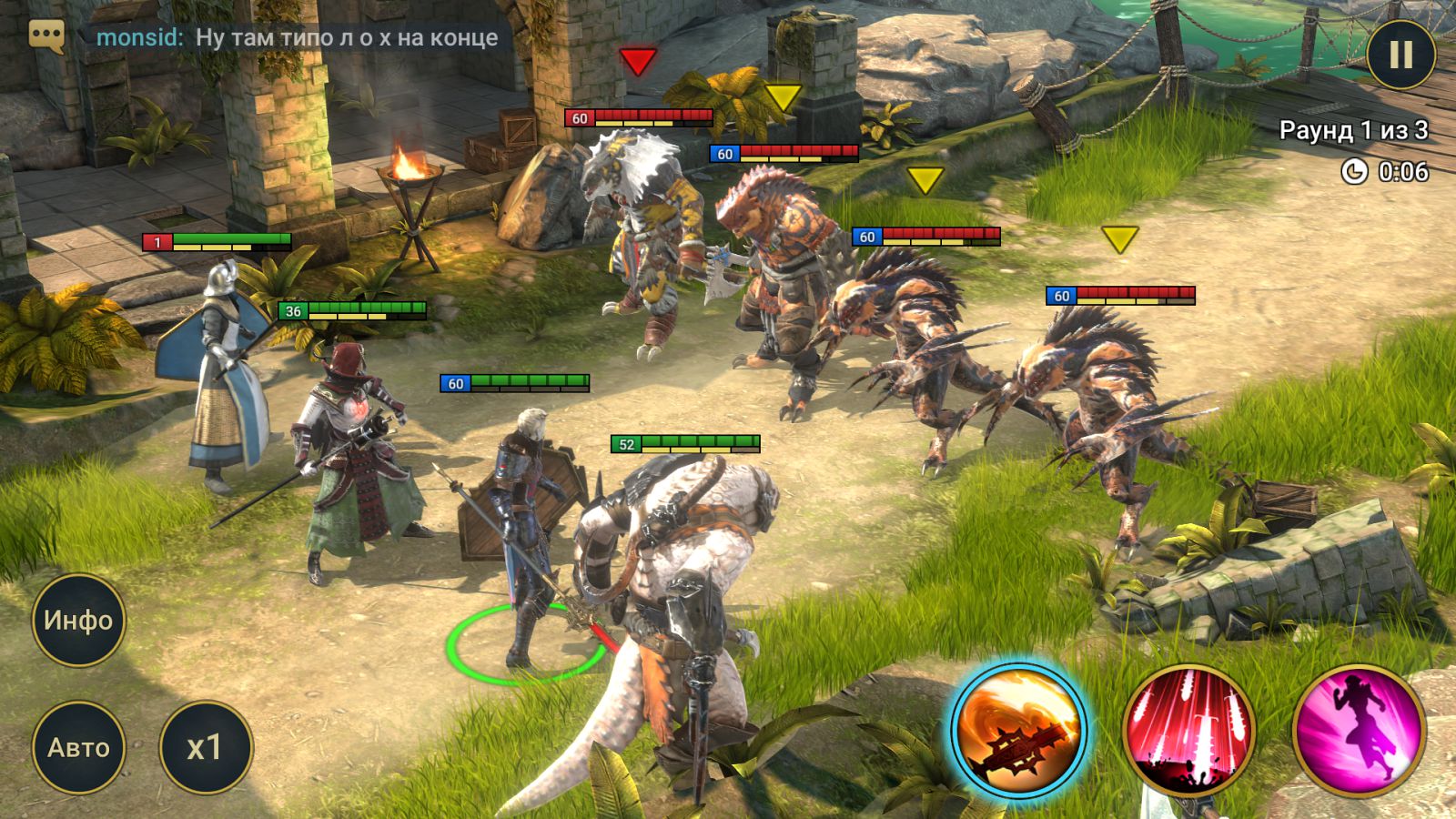 Not precisely an MMORPG, but a leader in its subgenre. The gameplay revolves around collecting heroes, making complex combinations of skills/talents/artifact sets, and course, fighting in the Campaign, Dungeons, Tower of Doom, Group, and regular Arenas.
RAID is not a fast game. For example, not everyone can pick up the heroine Arbiter for completing missions even after six months of playing. But, at the same time, the game is exciting and constantly throws new heroes to the player. Each hero must be pumped, dressed, developed, and adapted for battles in specific game locations. The most valuable, of course, are universal heroes, but there are not as many of them as we would like.
At the time of this writing, RAID is at its peak. Updates are released almost every month, and according to official statistics, the game has already been downloaded by more than 70 million players. In addition, REID is a cross-platform game, which means that you can play it both on a computer and a smartphone.
Albion Online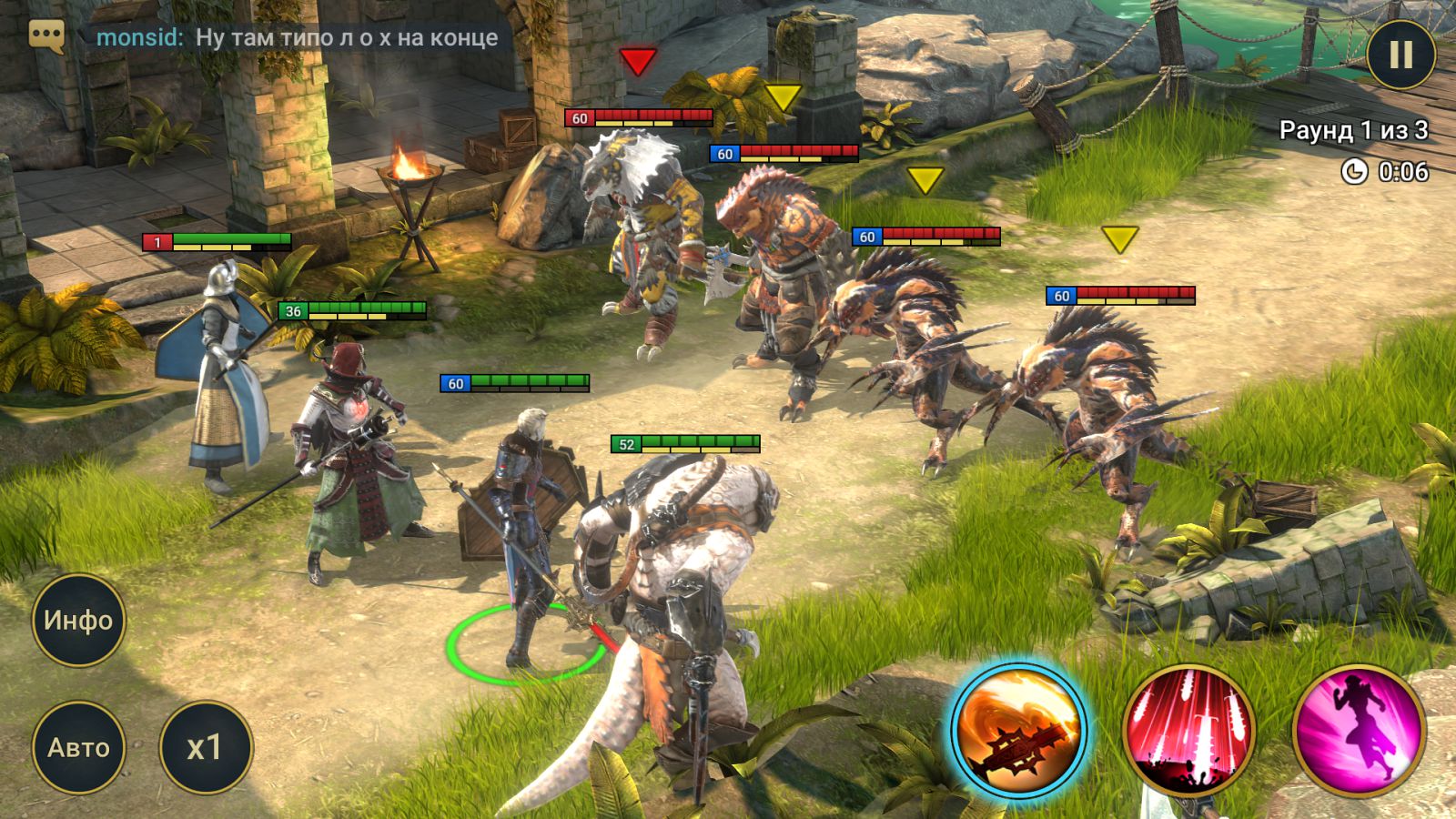 Albion is a sandbox MMORPG whose motto is "You are what you wear." Indeed, the game completely lacks division into traditional classes. Instead, skills and perks are built right into the items of equipment. Thus, by wearing a combination of certain items, the player can get the necessary skills and parameters of the hero.
But the World of Albion is cruel and unforgiving. It is divided into sectors. There are peaceful ones in which PVP is prohibited. There are combat ones, where anyone can kill you with impunity. And there are the most dangerous ones, in which, upon death, you will lose everything that was in your inventory. But Albion has a deep crafting system, mining, cutting trees, developing your small estate, and a relatively large open world.
World of Warcraft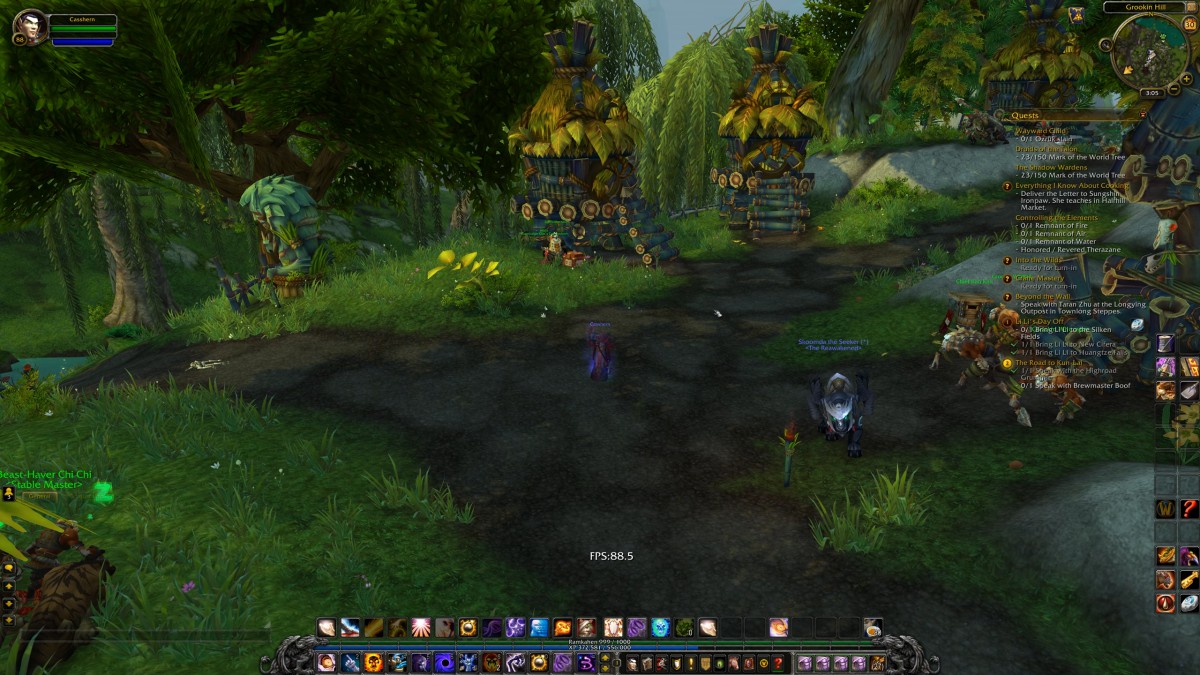 Not the most popular now, but the most famous project in the World. So famous that the Warcraft universe was even made into a movie of the same name. The only reason why this excellent game was already in 3rd place is that it is paid. To plunge into this magical world, you will have to pay about 700 rubles a month, which not everyone can afford.
Otherwise, WOW is one of the most beautiful, engaging, and addictive MMORPGs the World has seen this millennium. The gameplay is tied to the confrontation between the Horde and the Alliance, and players with the included "war mode" can fight each other in an open world. However, there is also a unique arena for real gladiators in the game.
Path of Exile
POE is deservedly considered the best top-down RPG in the style of Diablo. Like Warframe, it also firmly established itself in the Steam TOP online. The main feature of Path of Exile is an unimaginably colossal talent tree that allows you to create hundreds of unique and dissimilar builds.
The gameplay here is based on the passage of Dungeons and constant adventures in search of valuable loot. Monsters drop valuable items that will help strengthen the hero. Some can even be encrusted with unique stones, radically changing the battle mechanics. You break into a map filled with monsters and start handing out left and right with all your heart.
Destiny 2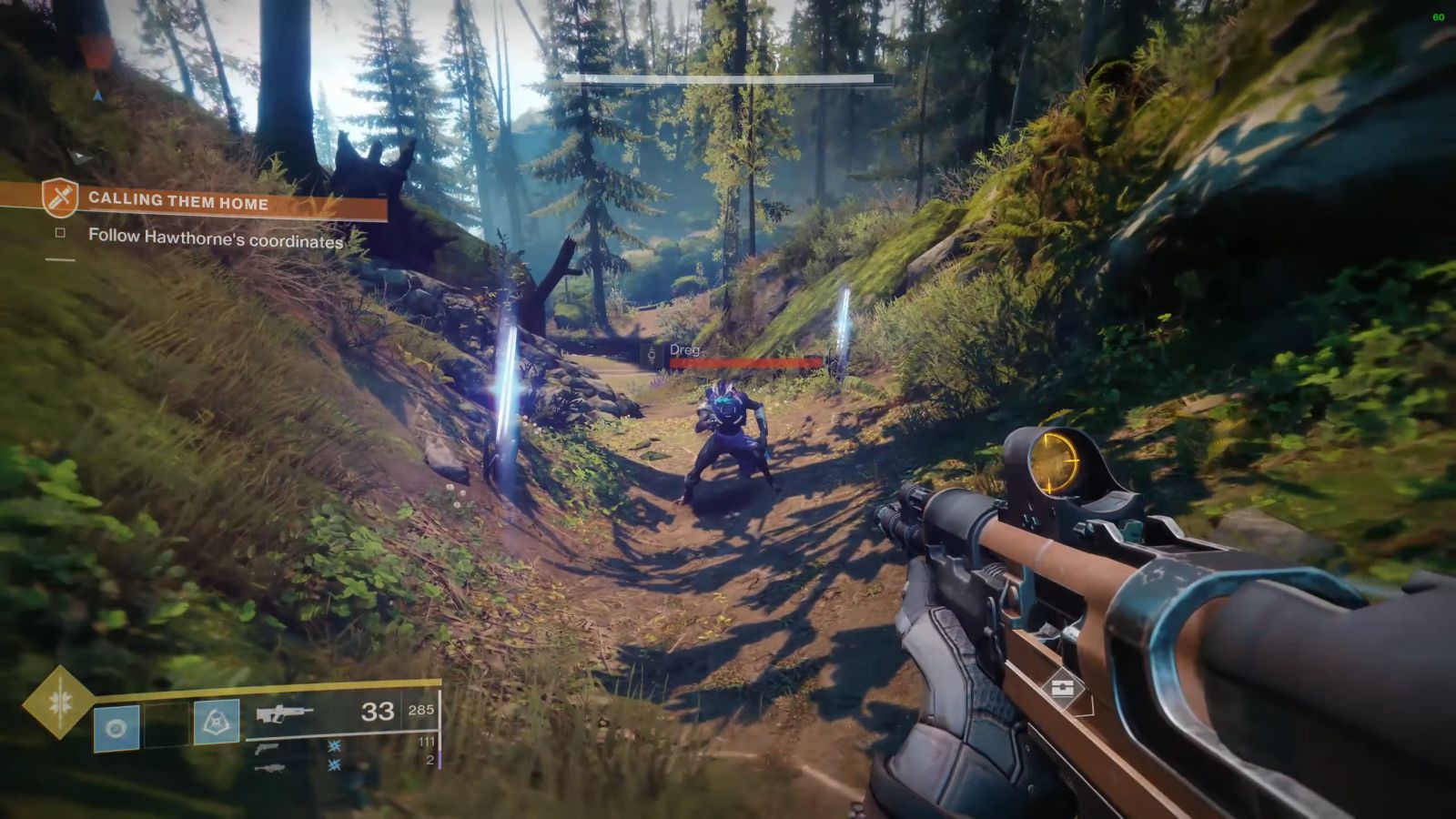 Destiny 2 is similar in setting to Warframe but has several differences. For example, there are not dozens of different variations of "wireframes" here, and there are only a few characters available. The view in Destiny 2 is only from the first person, while the "frame" - is from the third.
But in this game, PVP is much better developed, which was not initially provided for in Warframe. The graphics are also significantly better, but at the same time, the system requirements are an order of magnitude higher. The rest of the game is praised by everyone and everywhere. For some, it seems too complicated, but the impressions are mostly pleasant. Judge for yourself: out of 380 thousand votes on Steam, 85% are positive.
Lineage 2

As soon as the players start to get bored with the usual gameplay, the developers of the world-famous MMORPG Lineage 2 roll out something new. Since the time of the notorious Interlude, the game has changed so much that there is absolutely nothing left of the old L2 we loved. Endless pumping, some sky-high grades of weapons and armor, fantastic skills in their imbalance, auto-battle, and much more…
In addition to mainstream L2, side projects-offshoots began to appear regularly. For example, Lineage 2 Essence was not a very successful attempt at the symbiosis of Interlude with auto farming. And how many pirated PVP servers with all sorts of modifications in the spirit of GVE thrive on the Internet to this day ...
In short, Lineage 2 is a game that everyone should get to know. If the words "spoil," "hawk," and "cooking" do not bring fond memories to you, you don't know anything about MMORPGs.
Royal Quest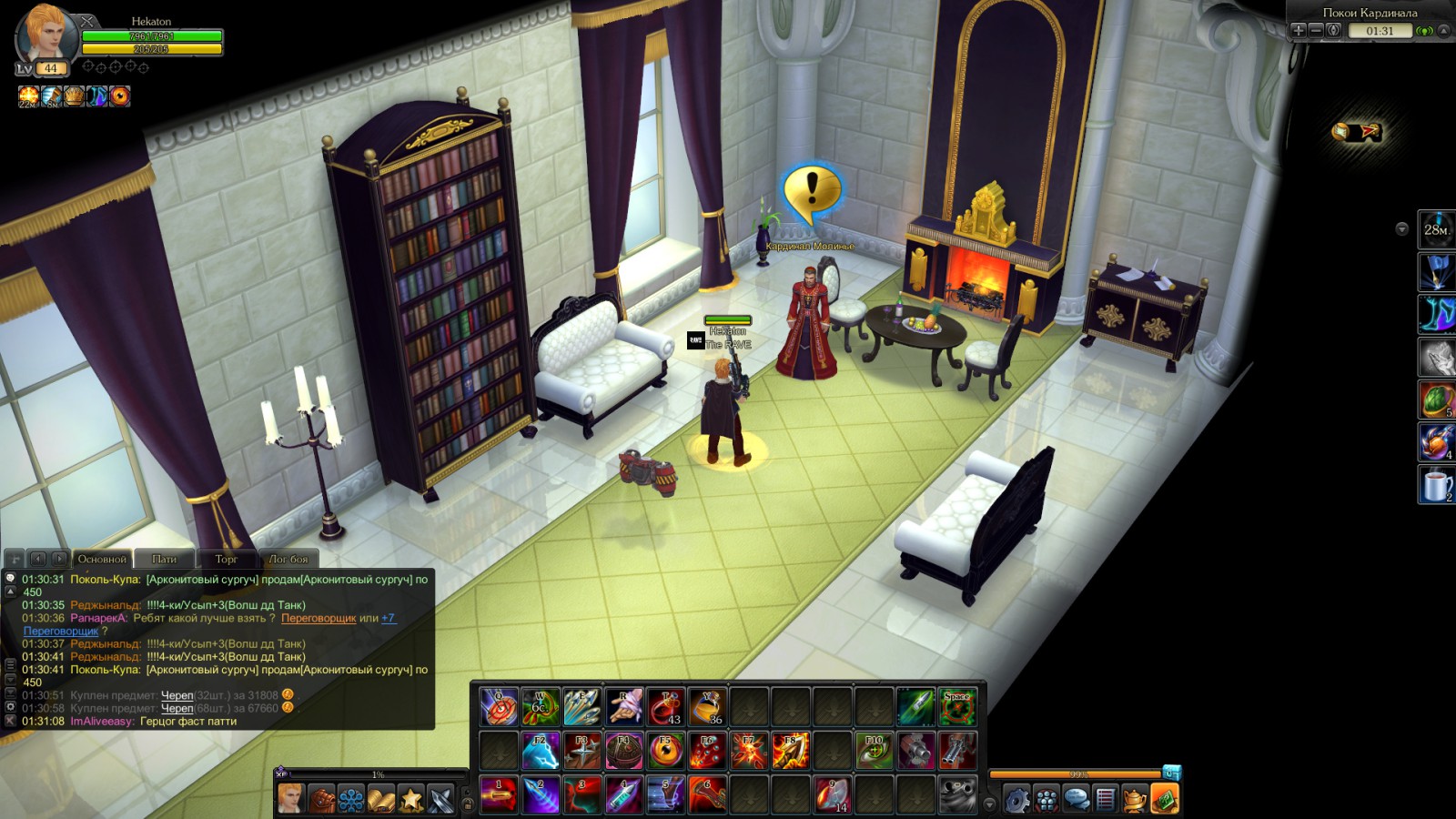 Royal Quest is an unusual Russian top-down MMORPG in the spirit of the good old Ragnarok Online. Royal Quest could become one of the best online role-playing games in the World, but the project's aggressive forms of monetization and the lack of updates and a large-scale advertising campaign do their job.
But even despite the greed and laziness of the developers, the game continues to live and replenish with new players thanks to colorful graphics, a unique lamp atmosphere, and unique mechanics. Where else can you equip a sniper with a real firearm? Where else can you collect half the location with a wizard and then slam the fiery rain and enjoy a rich drop? Where else can you arm yourself with Cathars and beat the victim with them for a few seconds, like a real Wolverine? This is only possible in Royal Quest.
Online in the game is still significant, and the peak is in the evenings. If you decide to start playing, we recommend the Sniper or the Hunter, and the server is, of course, Granas.
Black Desert Online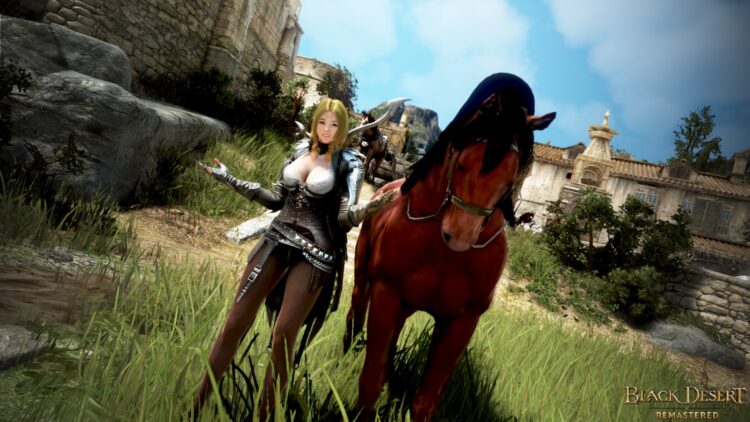 Black Desert Online is a one-of-a-kind game. Upon entering, the first thing that will catch your eye is modern graphics with stunning effects and shaders. At the moment, the game has more than 20 game classes for every taste: Archers, Sworders, and Wizards.
There are not so many in the MMORPG world where you can fight with your hands, like in the actual Mortal Kombat. Interestingly, the NON-Target combat system operates in Black Desert, so you will have to aim at opponents with pens. Also, the guys will appreciate the melee class, tied to melee attacks and kicks from the turntable.
There is not too uch PVP content in the game, but for PVE lovers, BDO will become a natural paradise. Here you can travel on horseback, trade by transporting goods between significant cities, buy a ship for fishing on the high seas, and equip your apartment in the center of any town. In a word, the game is very worthwhile. Therefore we advise you to familiarize yourself with it if you have not played it before.
Lost Ark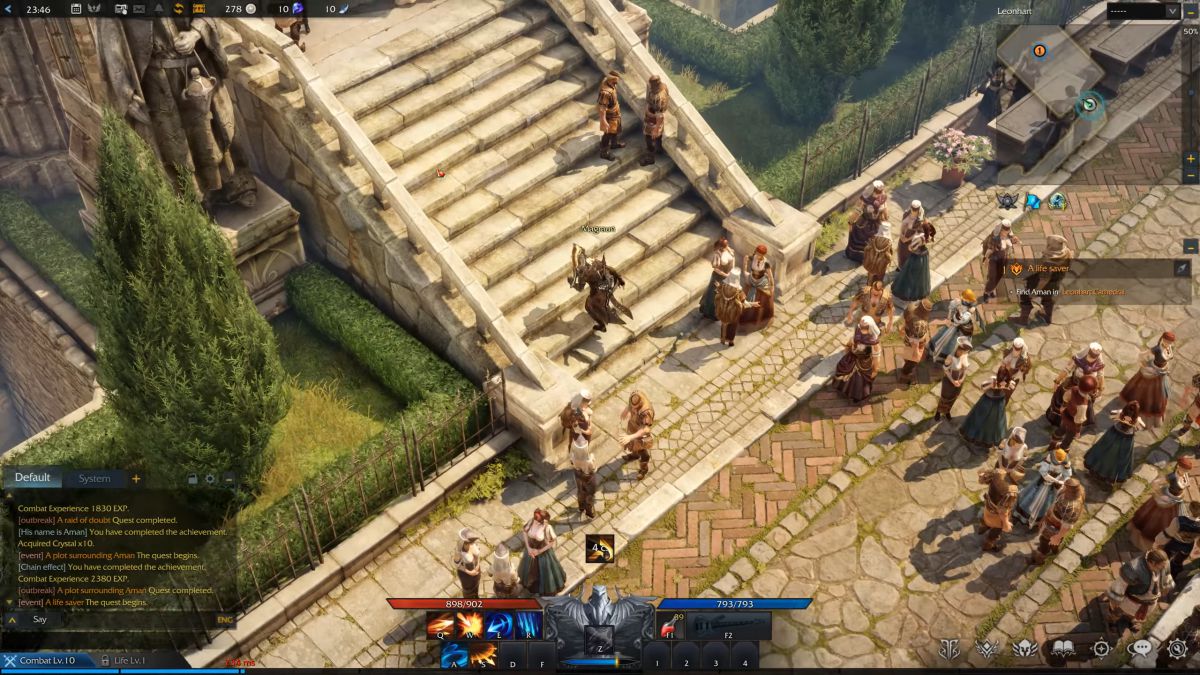 Lost Ark is what it would be like if someone decided to combine Royal Quest, Path of Exile, and some kind of Blade and Soul: top view, serious graphics, unusual monsters, jump attacks, and attractive characters. The passage of the plot in this game is tied to the discovery of new continents. Rumor has it that the property is fascinating, but few people are interested in it in MMORPGs - it just so happened ...
First of all, the game will appeal to "explorers" - those who like to travel through an endless number of different locations, learn new mechanics, and get all sorts of unique gizmos for their further study. The graphics in the game are very worthwhile. Gigantic monsters, including dragons, look like colossi against the background of fragile characters. There are also various builds and various currencies in the game, so if POE somehow went wrong, you can try Lost Ark as a viable alternative. Suddenly like it.
ArcheAge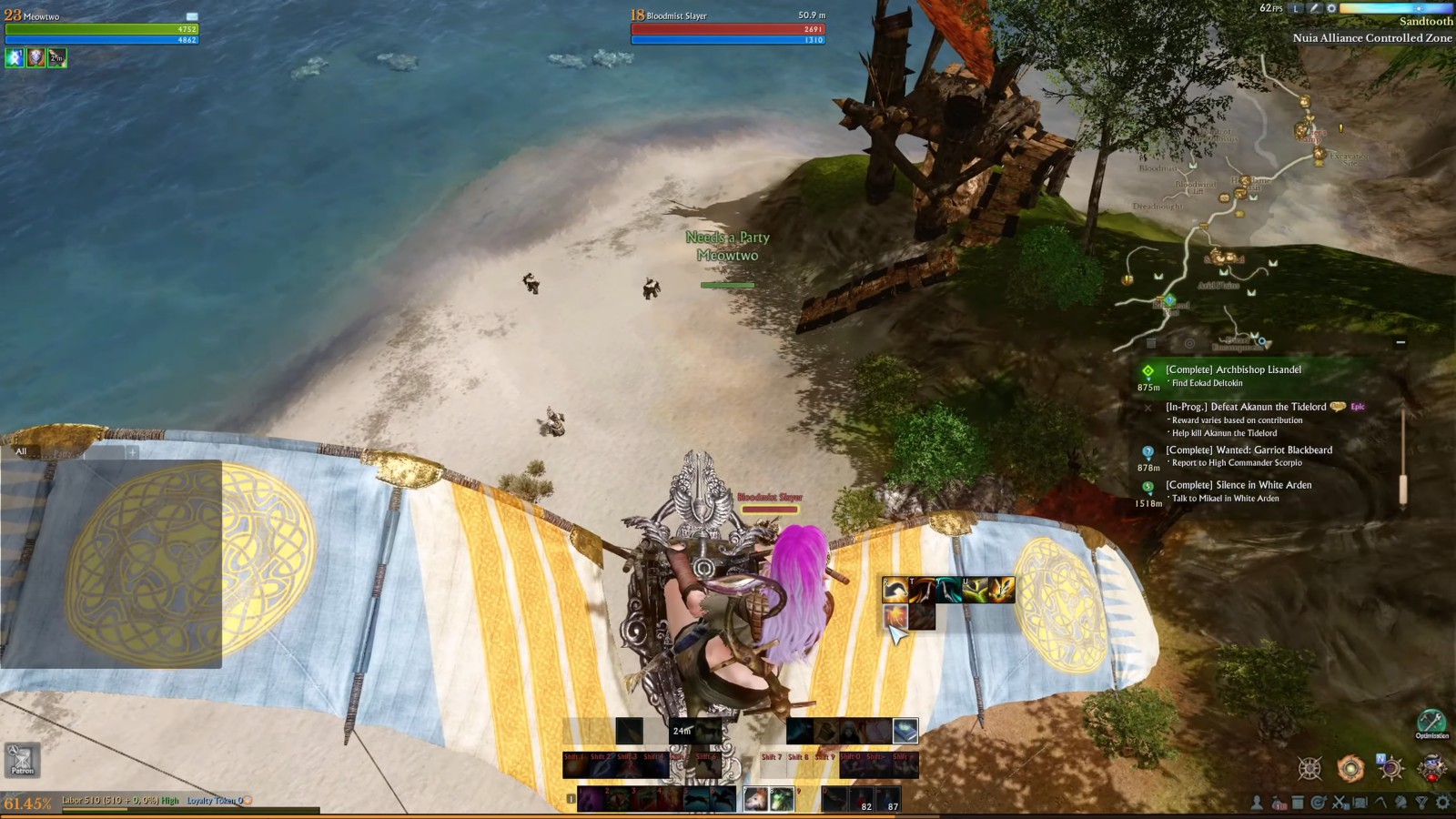 ArcheAge is one of the few MMORPGs where PVP is massive and makes sense. Here you will find rewards for killing enemies of another faction, naval battles, transitions between servers, and many unrealistically beautiful mounts. One of the game's features is that there is no need to pump out several heroes. One character is enough to cover the entire content of the game.
With the latest updates, ArcheAge has become noticeably easier for new players. There are magicians, sworders, and even arrows with a firearm. Another aspect that will please many is the ability to fly on mounts, such as griffins. Have you ever piloted a pirate ship in an MMORPG? Did they attack opponents on the high seas?
ArcheAge is definitely worth the attention of MMORPG fans. Even donation here does not affect the gameplay as much as in most similar games. Therefore, you can boldly rush in.
Blade And Soul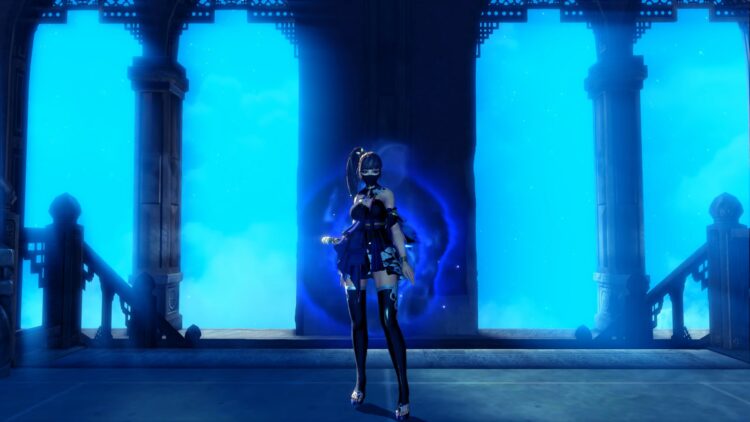 Blade and Soul - the game is no longer new but still relevant. Here we have four races and many classes, and the characters look pretty nice. Unlike many MMORPGs where you just scroll through the story, B&S is fun to explore. There will be cut scenes, dialogues, and difficult decisions.
The game has excellent graphics - I want to take a screenshot in almost every location. The combat system is made in the Asian style: jumps, lightning attacks, hurricane combos - everything we love hack-n-slash for. Experienced players note that the battles in the Arena are as fair as possible due to the averaging of the parameters of the characters. But there is also a massive PVP, where you can shoot plenty of opponents.
Despite its age, the game is still alive and has a steady influx of new players. That's why we recommend getting to know her. Perhaps this is precisely what you were looking for.
Astellia Online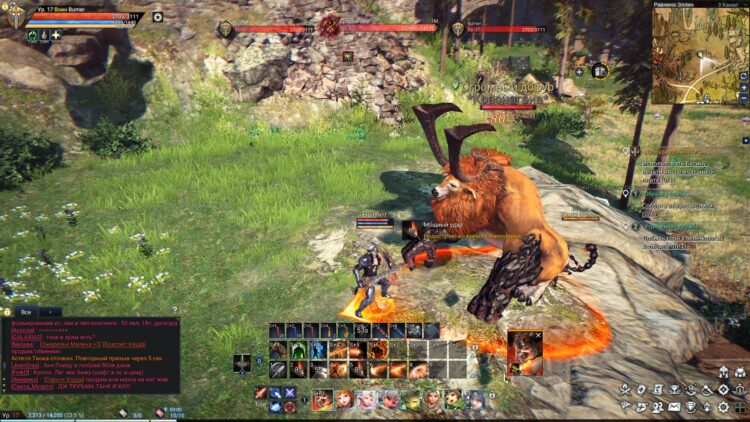 A relatively new MMORPG that was well advertised but didn't quite live up to the expectations of the players. Here the gameplay is tied to the interaction with pets - astels. Their players can call to help themselves in battle, which is the game's main feature. A maximum of three tells can be summoned in a match at once.
Astellas is collected in a collection in how it is implemented in the CCG. Astellas is strengthened at the expense of copy cards. Also, each of them has three appearances that affect the parameters. Otherwise, Astellia Online is an entirely ordinary MMORPG. There are dungeons. There is a big open world. The graphics are cute, and the voice acting is anime-flavored.
Perfect World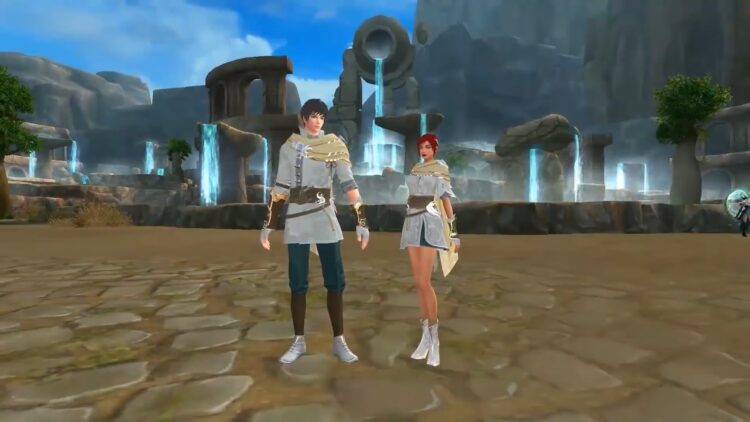 Perfect World has been alive since 2008 and flatly refuses to become a thing of the past. Servers are constantly being merged, and players are still ready to spend time in this old but lamp MMORPG. Since the game has already gone into its second decade, it's not worth expecting something supernatural. Here are mediocre graphics, angular characters, and not the biggest online. But this is still their homeworld for those who started playing PW at launch.
Skyforge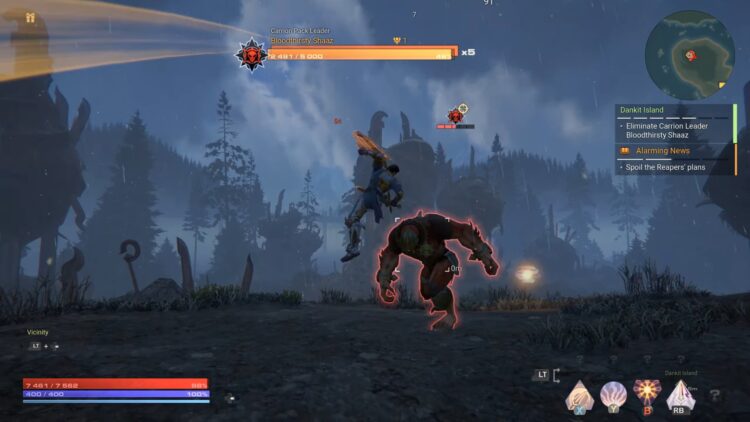 Last is Skyforge, a stunning MMORPG in sci-fi style. One of the game's features is the ability to change the class at any time, literally on the fly, for free. The plot is also atypical for the genre. Here, a powerful and exciting sci-fi story with fantasy elements is at the heart of what is happening.
The game has locations and instances for every taste - from small to very large, where tasks can be completed with other players. The player is invited to try on the role of a god. And sometimes, you even have to repel invasions of the planet since you, as a god, are still obliged to protect.
The game has a lot of PVP modes, a lot of PvE content, and a unique atmosphere, which sometimes makes you sometimes remember the Warhammer universe. In short, it's worth playing.
Wild Terra 2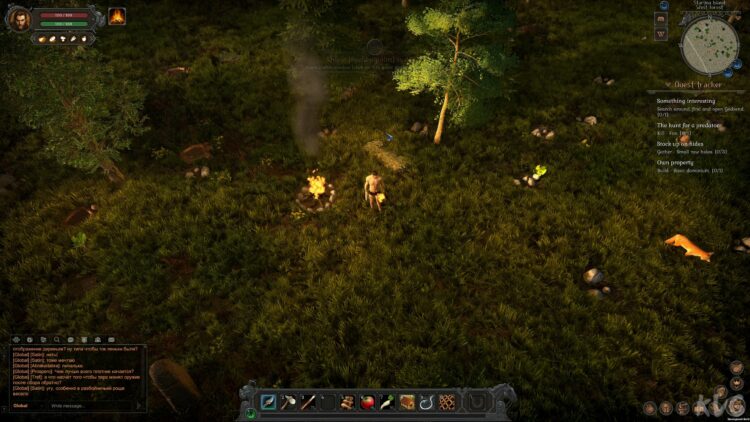 Wild Terra 2 New Lands is a top-down sandbox MMORPG. The first part of the game was two-dimensional, and the players warmly took it, so the developers decided to release an improved version. Players will have to extract resources in a large open world, develop a craft, build houses and fight each other.
The developers promise a permanent mainland and uncharted seasonal territories that players will have to explore over a certain period. The most unexpected biomes and inhabitants can be found there, and they are not always friendly. The game is already in early access, so you can buy it on Steam and play it.
Conclusion
In addition to these games, dozens of other MMORPGs are released every year. However, those collected here are the brightest representatives of their genres and subgenres today. We did not include all kinds of survival offshoots like Rust or Wild Terra 2 in this top because in such games, leveling the character's skills does not matter, if not wholly absent. Everything in them is tied to crafting, building, finding equipment, and meeting the basic needs of the protagonist.
As for the listed games, not all of them can be strictly classified as MMORPGs, but most of the players will like them. And if they don't force you to live online for days, they will drag you out for many beautiful hours. Do not forget to write what you think about these games in the comments. Everyone will be interested in reading. Good luck!